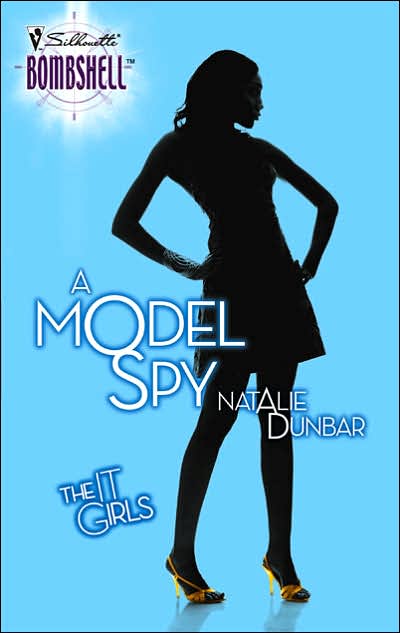 A Model Spy Silhouette Bombshell™ , Jan 06
ISBN: 0373513887
Vanessa Dawson, real estate heiress and former supermodel, is also a member of the Gotham Rose undercover organization. Members receive official training and support that enables them to use their skills and connections to help various government organizations bring down criminals. Two models have been brutally murdered in Miami and the government suspects that they were murdered by a gang using models to smuggle drugs into the country. Can Vanessa get over her hidden past enough to take on a modeling assignment to help the DEA bring down the bad guys?
Reviews:
The Oakland Press:
Those who fondly remember the TV series "Miami Vice" with its pulsing background music and glorious cops in beautiful settings are sure to enjoy the similar mood Dunbar creates in "A Model Spy"....one seriously entertaining, fast-paced, edgy romance.
reviewed by Dolly Moiseeff
The Oakland Press
Romance Readers Connection
A MODEL SPY is a great read, with a spicy cast of characters and enough action to keep you on the edge of your seat.
reviewed by Elissa Kyle
Romance Readers Connection
Romance Reviews Today
Welcome to the glittering world of the rich and famous, seen through the eyes of A MODEL SPY. Vanessa has overcome her cocaine addiction, but for the first time she is going to be truly tested. A compelling tale, A MODEL SPY is sure to please.

reviewed by Jennifer Bishop
©2007 Natalie Dunbar, Cover Art copyrighted by Harlequin Enterprises, All Rights Reserved